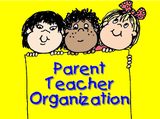 Sherman Elementary School PTO is a nonprofit parent/teacher organization whose membership includes all parents, legal guardians, and staff at Sherman Elementary School.

Sherman PTO Goals and Mission Statement
The PTO's mission is to promote open communication and understanding between parents and staff of Sherman Elementary School. Our efforts serve to enhance and maximize the education of every child while aiding them in achieving their highest potential.

The PTO sponsors assistance to teachers in classroom setting, may hold fundraisers for supplemental educational materials and experiences, supports school and family social interaction, and provides a non-biased forum for sharing information on issues that impact our children.

It is our belief that the team effort of a parent teacher organization offers the best possible learning environment for our children.

Some of our past sponsored events have included: Yellow Dyno Program in the classroom, Polar Express Literacy Night/Book Exchange, Trunk Or Treat, Parent Child Paint Night/Art Night, Family Engineering Night, Provided coats/hats/gloves for students at recess, Snacks for Missoula Children's Theater, Dinner for teachers during Parent Teacher Conferences, Read Across America School Carnival/fundraiser, Pinewood Derby, Backpacks donated to Library for Nature Kits, End of the year Field Day, Parent Book Club and Take a Husky to Work.

Please join us and volunteer as much or as little as you are able to. We appreciate you sharing your time and talents with the students of Sherman County!
September 7, 2023 PTO Meeting Minutes
September 19, 2022 PTO Meeting Minutes
August 16, 2022 PTO Meeting Minutes
​​2019-2020 PTO Meeting Minutes Sept. 12th
2019-2020 PTO Meeting Agenda - Goals & Planning Meeting - September 12th
2018-2019 PTO Meeting Agenda - Goals & Planning Meeting
Visit our FB Page @ Sherman County PTO
​Contact us at: pto@sherman.k12.or.us